How to Remove Stickers from Car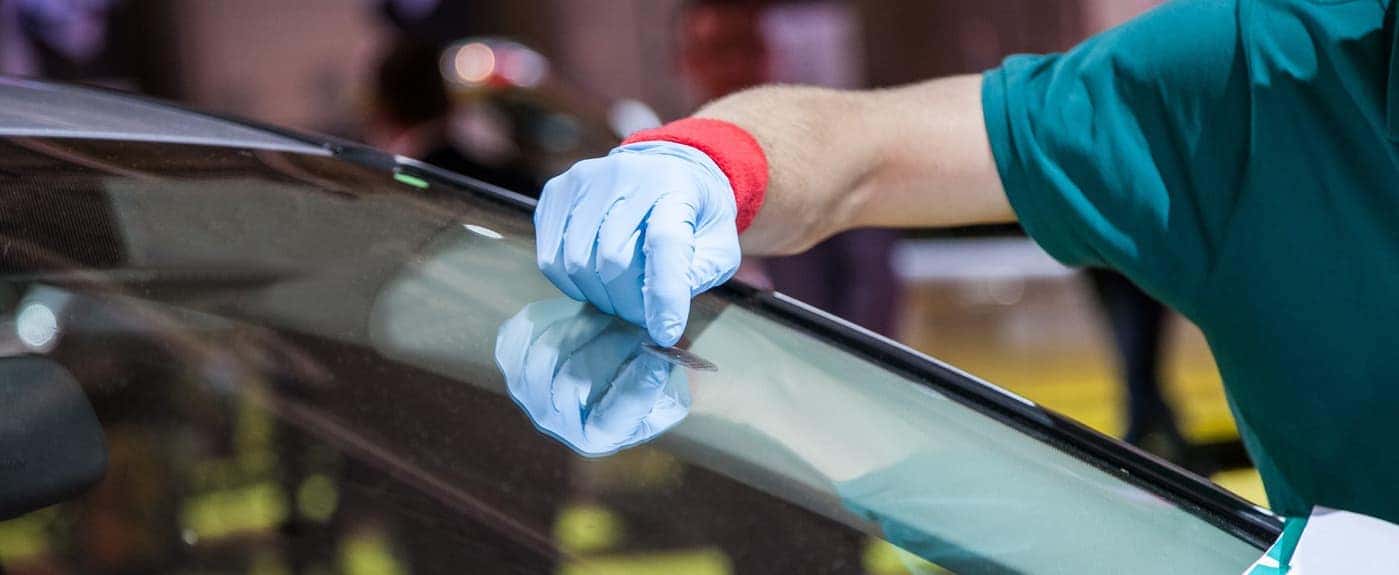 If you've ever tried to remove sticker residue from your car windshield with regular cleaning supplies, we can just about guarantee that you were unsatisfied with the results. In this at-home car care guide from Edwards Nissan, we'll show you how to remove stickers from car windows, body paint, and bumpers in just a few simple steps. Even better, you likely have all the supplies you need at home in Omaha to remove that goo from the windshield of your new Nissan Rogue! Learn how to get stickers off your car with ease today!
How to Remove Sticker Residue from Car Windows
Several different cleaning solutions will work to remove sticker residue, so you probably won't need to purchase any others. Goo Gone is the most effective choice because it's chemically designed to break down sticker adhesive. Still, any of the following will help along the way as you learn how to get stickers off a car:
Rubbing alcohol
Basic window cleaner
Goo Gone
WD-40
Ice
Gather your cleaning supplies, a few microfiber cloths, and an X-Acto knife, and then follow these steps for how to get stickers off car surfaces:
Spray rubbing alcohol, window cleaner, or Goo Gone on the windshield or window. If you don't have any of those at home, try window cleaner or rubbing alcohol. Otherwise, keep reading for how to remove stickers from car windows using just ice.
Allow the cleaning liquid to sit for a few minutes. If using ice, hold an ice cube against the sticker residue for a few minutes.
Now take your X-Acto knife and chip away at any remaining sticker or residue.
If there are still stubborn bits that won't come off, repeat steps 1 through 3, or use WD-40 to loosen the remaining residue.
How to Remove Sticker Residue from Car Body
If you're trying to remove stickers from the car body or bumper before you head back out for a drive in Council Bluffs, the process is a little different. Make sure you have your supplies (a hairdryer and a credit card) handy before you begin. Here's how to remove sticker from car bumpers:
Clean dirt and debris from the sticker and the surrounding area.
Use the hairdryer to apply a few seconds of heat directly to the sticker, starting in the middle and then heating the edges.
Use the credit card to get under the sticker and scrape away the adhesive residue. Be advised that using a razor blade may damage your car's paint surface!
Repeat steps 1 through 3 until the sticker has vanished.
Rely on Edwards Nissan for Expert Auto Maintenance Tips
Looking for tips to keep your Nissan Sentra running smooth between service appointments? Now that you know how to remove sticker residue from car surfaces, checking your oil should be easy! Bellevue and La Vista drivers can contact us at Edwards Nissan for expert at-home car care tips.
More from Edwards Nissan
You'll get an impressive combo of safety and tech in Omaha when you bring the 2023 Nissan Rogue home. It's an impressive SUV from start to finish, the 2023 Nissan Rogue colors allows you to let your personality truly shine. From vibrant bright colors to understated classics, the Nissan Rogue 2023 colors will excite…

The 2023 Nissan Maxima continues in the proud tradition of providing Omaha drivers with everything they want in a full-size sedan. It's not just the Nissan Maxima trunk space of 14.3 cubic feet–the Nissan Maxima interior in general is a well-rounded vehicle ready for thrills. You've also got premium audio and connectivity features backing…

If you've got your eye on the 2022 Nissan Altima, you'll be glad to know that this is a vehicle built for the modern driver. One way this vehicle delivers on that promise for Omaha drivers is the Nissan Altima colors! There's plenty of Nissan Altima exterior colors to make a statement as you're…