About Commercial Vehicles
Take your business to the next step
Your business demands more, and that's what Nissan delivers! Our commercial vans and trucks provide more performance, more passenger space, and more value for your dollar. Nissan has adapted to the modern demands of business, creating the innovative features and designs that set our commercial vehicles apart from the competition. Drive your business forward!.
Warranty
Workdays are unpredictable, but our Nissan warranty is concrete – America's Best Commercial Van & Truck Warranty:
5 years / 100,000 miles bumper-to-bumper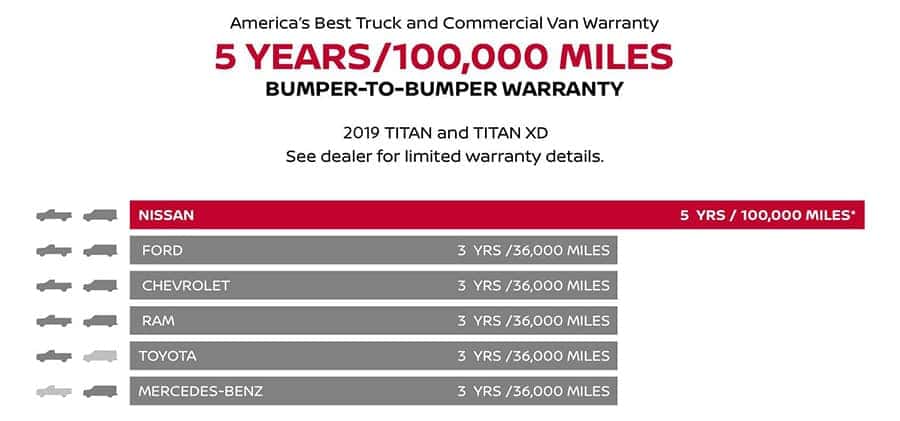 ---
Available Commercial Vehicles For Sale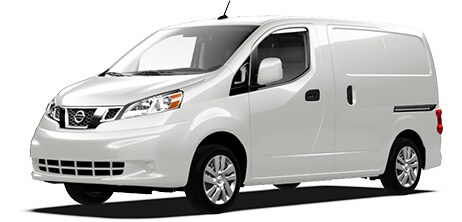 Nissan NV Compact
Ready to carry the load and deliver the power and performance you need to get the job done.
Nissan NV Cargo
You asked for it. And Nissan delivered. Available in V6 and V8 engines, the versatile NV Cargo delivers a full-length, fully boxed ladder frame.
---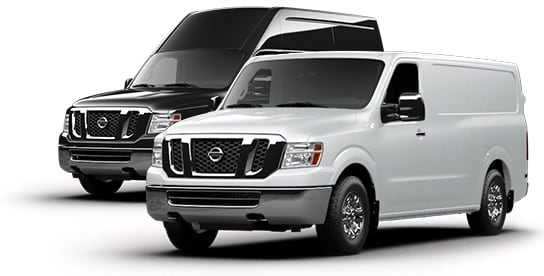 Nissan NV Cargo
America's Best Commercial Van Warranty
5 YEARS/100,000 MILES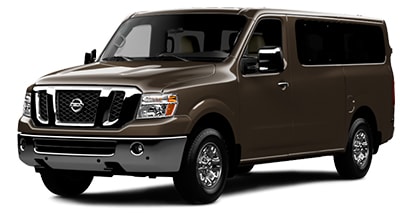 Nissa NV Passenger
Engineered tough to help tackle whatever your workday has in store.
Nissan Frontier Truck
With an available 4.0-liter engine packing 281 lb-ft of torque, the powerful V6 will get the job done. For the adventurous it has serious off-roading capabilities!
---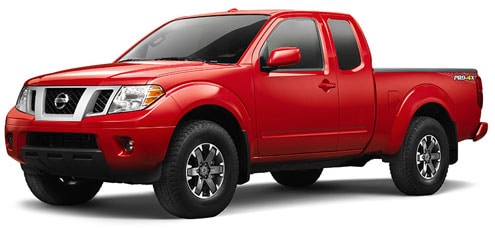 Nissan Frontier Truck
Autopacific® best in class vehicle satisfaction goes to the Nissan Frontier!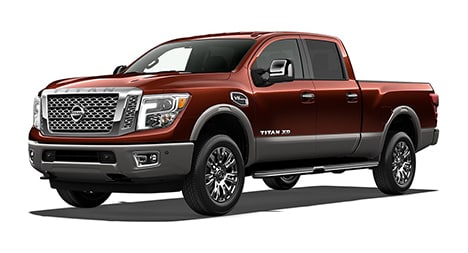 Nissan Titan Truck
Nissan Titan has better acceleration, handling and braking than Ford F-150
Nissan NV Taxi
Meet the NV200 Taxi. With features that help improve the trip for passengers and drivers alike, the NV200 Taxi is an innovative new way to get around town.
---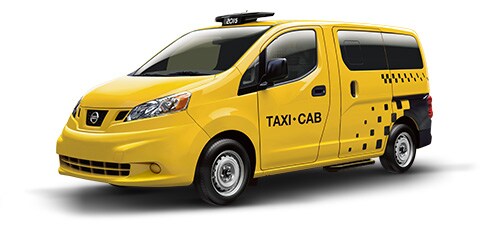 Nissan NV Taxi
When testing our vans, we show no mercy. By putting durability, quality, and reliability first.